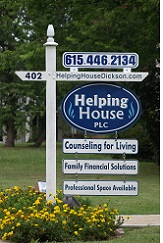 Please call before stopping by to make sure someone will be available to help you.
615-446-2134
OFFICE HOURS:
MONDAY through FRIDAY 8:30am to 8:30pm


TELEPHONE CRISIS LINE: 24 HOURS / 7 DAYS

A private voice mail is provided in order that you never reach a busy signal. The voice mail is checked frequently during the business day and regularly on weekends and holidays. If you call because of a crisis and no one is available to take your call, the recorded message provides the toll free number of a crisis service where a real live person answers the phone 24 hours a day, 7 days a week.