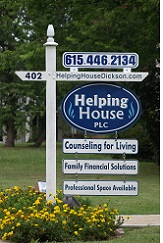 At the time that one calls for an appointment, it will be necessary to determine the method of payment in order that all the required steps are followed. There are basically 3 ways to pay for counseling services.

Coordination with Insurance Plan Benefits
If you intend to use your insurance plan, we will get details from you in order to verify your insurance benefits and to determine what portion is your responsibility as well as other rules pertaining to billing, etc.

Employee Assistance Programs
Many employers provide a work benefit that provides a limited amount of free counseling. We can instruct you on how to find out about this benefit at your workplace.

Self Pay
Some prefer to pay for counseling rather than have it become a part of their insurance history. Discounts are offered for those who pay at the time of service.